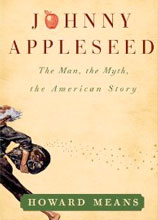 Johnny Appleseed:
The Man, The Myth, and the
American Story
"Finally, the cliché is peeled away and the essence of this utterly American character is so revealing. John Chapman comes alive here and it is a thrilling experience to escape the specific gravity of the decades of myth."
—Ken Burns, director of The Civil War and Baseball
---
"This is a tremendous book…"
—Glenn Beck
---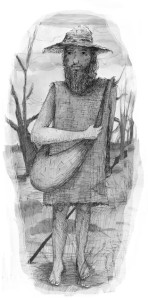 "We all know the caricature, but few of us know the man. Howard Means produces a feast of a story that strips away the myths of this folk-tale hero and gives us the real John Chapman and the rough-and-tumble world he lived in. This is a thoroughly fascinating and fun book."
—Jay Winik, author of April 1865 and The Great Upheaval
---
"Johnny Appleseed is one of the great myths of our childhood. With insight and a lively touch, Howard Means tells us the story of the real Johnny Appleseed, John Chapman, a mystic and visionary who turns out to be a most memorable American character."
—Evan Thomas, author of The War Lovers
To order: Johnny Appleseed: The Man, the Myth, and the American Story from Amazon.com
To contact the illustrator, Ihrie Means, please email iwmeans@gmail.com.
---
Comments are closed.